Are you owning your phones? Or, are your phones owning you?
Most auto dealers consider phone calls the most valuable conversion their marketing efforts can produce.

Car Wars tracks, records and reviews every inbound call at your dealership so you can:
See which marketing outlets are generating phone calls and resulting in booked appointments.
Monitor how well your staff is handling those expensive lead opportunities.
Know where to stop wasting your money on advertising sources that don't drive quality sales leads.
Listen to call recordings to hear what's actually happening on your phones, and provide valuable coaching to your staff.
We even take it a step further and integrate this information with Google Analytics.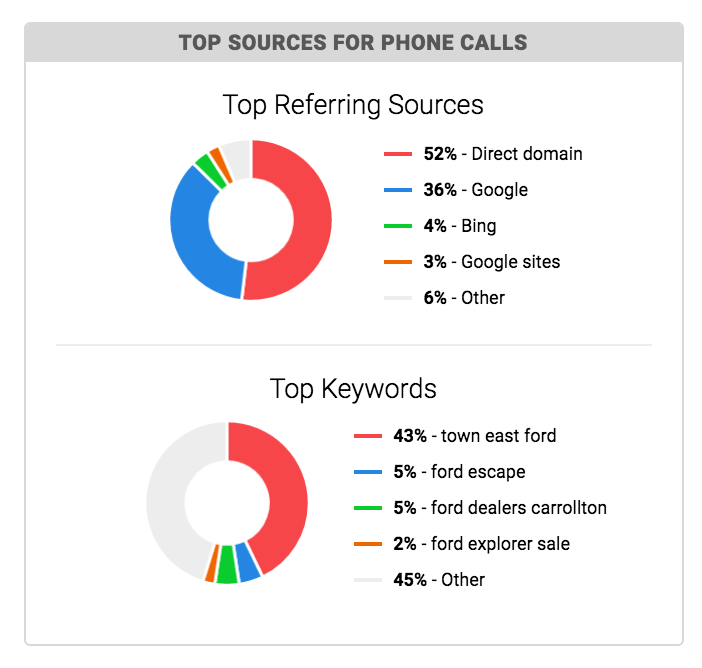 Key Values of Inbound Call Tracking:
Ensure you're investing in marketing campaigns that work by measuring "true" advertising ROI.
Know how each agent is performing on every phone call coming into the dealership.
Utilize easy-to-read reports to get a high-level view into the phone performance and provide valuable coaching to your staff.
Identify and salvage inbound opportunities that weren't handled properly.
Use call routing and scheduling to connect callers to the right person at the right time, and give a professional first impression.
Instantly provision unique local or toll free numbers from our online reporting portal and assign them to each marketing campaign.
Check on your campaigns anytime, day or night, with 24/7 online access to real-time summaries, detailed reporting and call recordings.
Get the call data you need, when you want it, with customizable, automated email reports sent right to your inbox on a daily, weekly or monthly basis.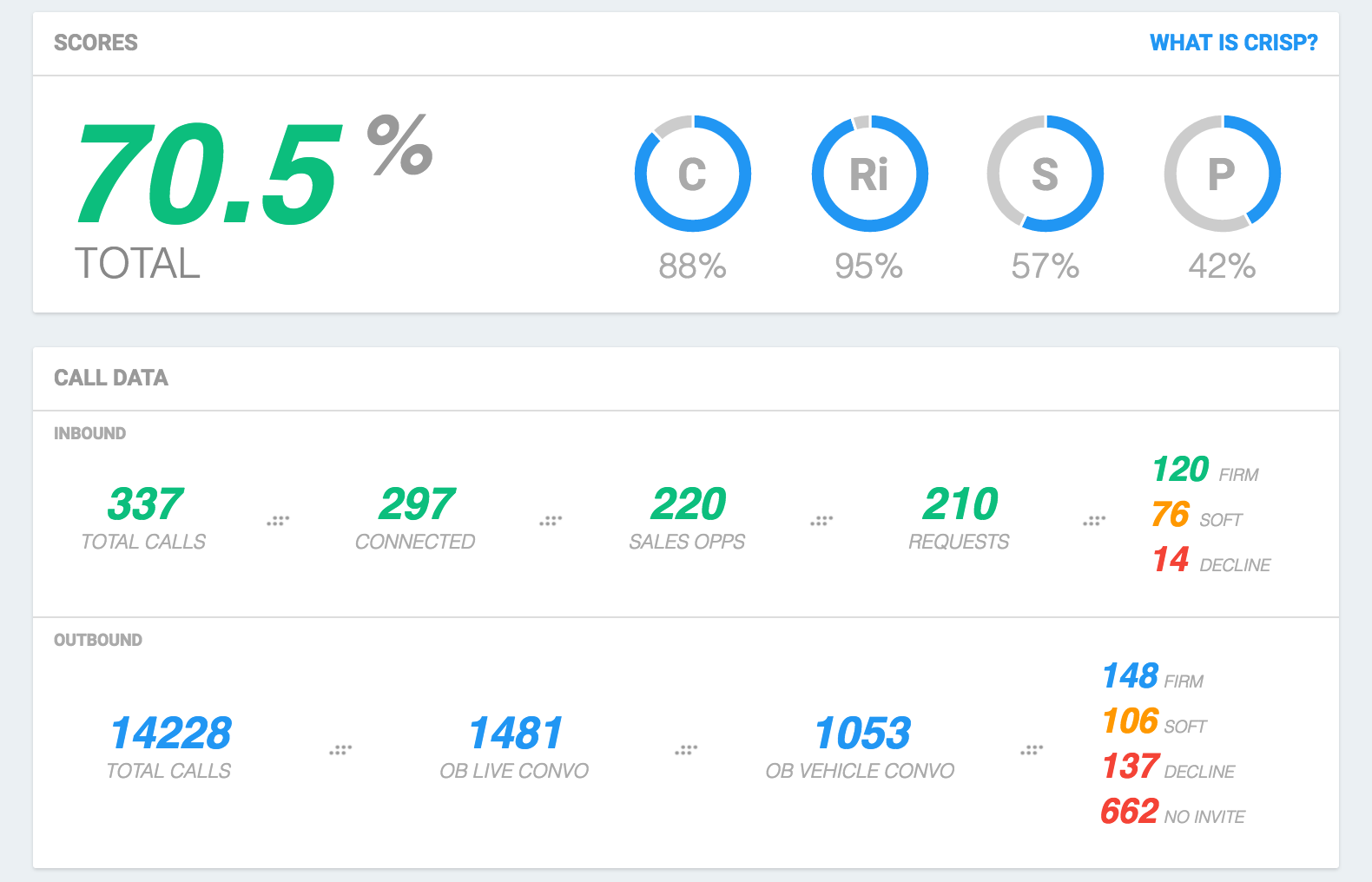 Start Owning the Phone!