Recorded Outbound Call Tracking
Enhance your outbound call activity like never before with outbound call tracking.
The calls coming into your business are only half of the conversation. Outbound call tracking will help keep your sales team accountable by tracking, recording and reviewing all your outbound phone calls for true sales management purposes.
As Director of Automotive, Mike Haeg, references "What gets measured, gets managed."
Coach on best phone skills and practices.
Maintain exceptional phone standards for sales calls.
Incentivize your team to exceed outbound call monthly quota.
Determine if an agent reached and spoke with the intended prospect.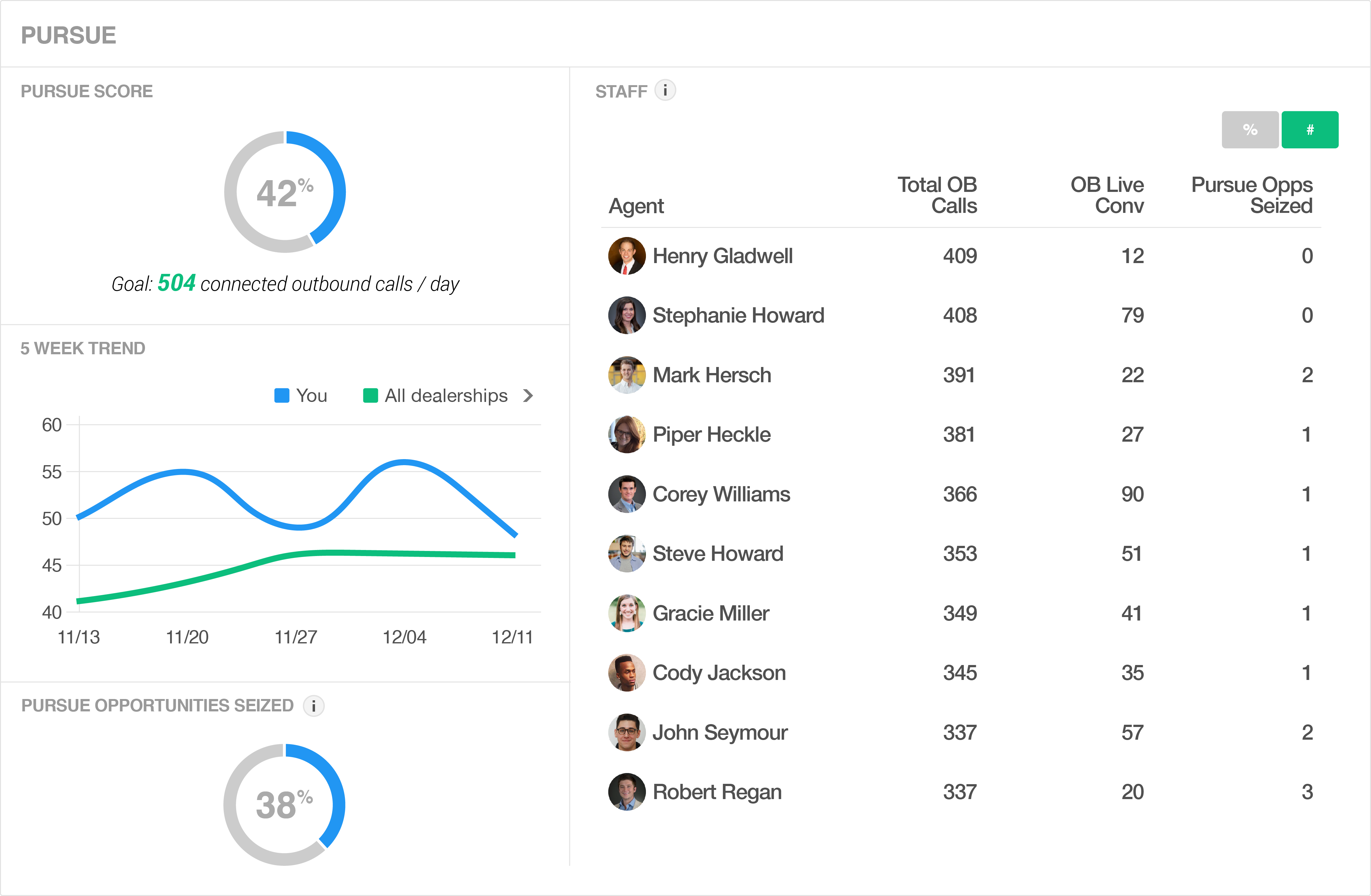 Key features of Recorded Outbound Call Tracking:
Receive agent-specific outbound calling activity summary reports to see which sales reps are making the most outbound calls and which are having the most quality conversations.
Gain insight on the success of outbound efforts and appointment outcomes.
Filter calls by agent to add valuable coaching on an individual basis.
Track how many times your agents are reaching their intended targets.
Listen to and share audio recordings via email through our online reporting platform.
Optimize outbound call activity for dealerships with outbound click to call.

Reframe the outbound goals you set by striving for appointment outcomes and live conversations to instantly start having more successful outbound calls with prospects.
Measure the metric that matters most with Outbound Call Tracking.