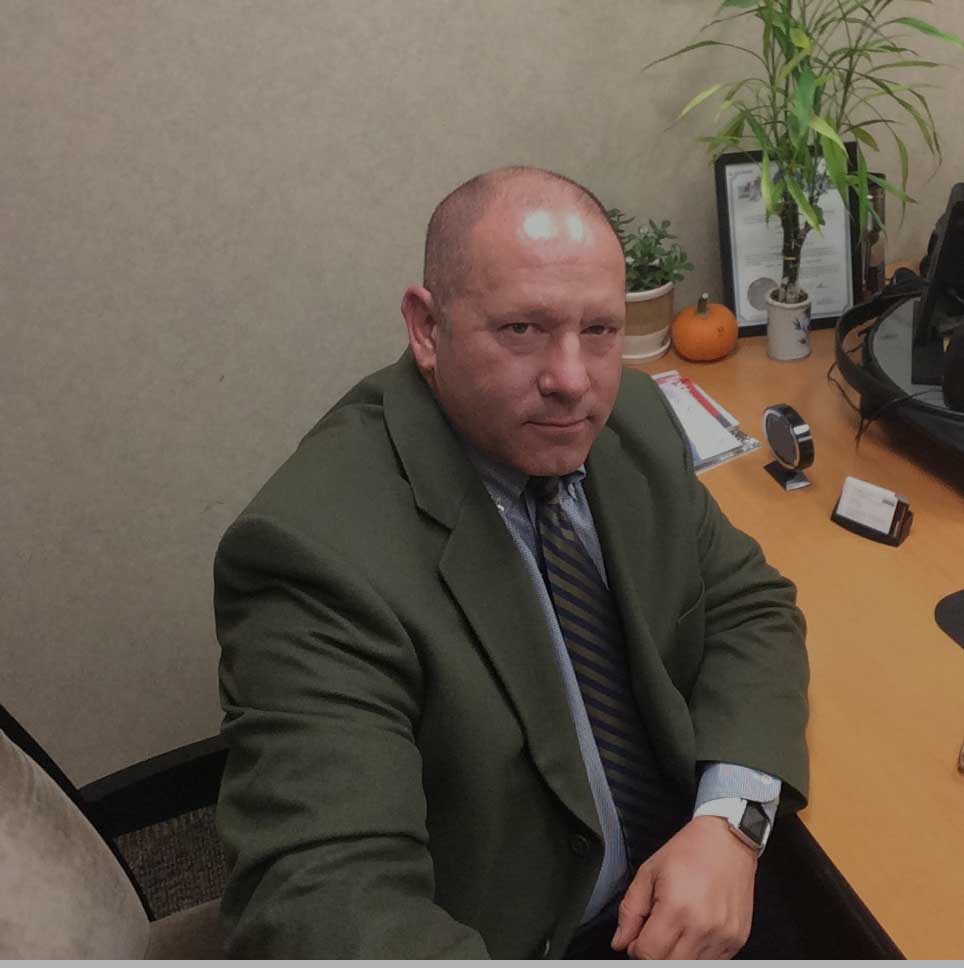 "I am a Carwars junky! For me there is a certain 'nah, nah, nah, nah, nah naaaaaaaaaaahhhhhhh!!!!' element to Car Wars that feeds my gigantic ego. When I look at the CRISP scores and I see that I'm kicking a**, it really does make me feel good! I know that may sound childish and self-centered, but this is the car business."
Lithia Hyundai of Reno recognizes the value of seamless CRM integration, the boost of a thriving phone culture and the benefits of some healthy competition. Scott Robert, E-Commerce Manager at Lithia Hyundai of Reno, praised Car Wars for bringing them the new DealerSocket Click to Call feature and for transforming the dealerships' inbound and outbound activity.
The platform has honed their daily phone skills practices by revamping phone scripts and boosting appointment setting trends. Car Wars helped Scott establish new metrics to hold his sales agents accountable by focusing on setting appointments versus selling cars over the phone. By doing so, they have achieved higher booking percentages. More importantly, Scott has embraced DealerSocket's effortless integration with Car Wars. He now views Click to Call as a vital component to outbound management and oversight.
Scott said, "CLICK TO CALL IS ESSENTIAL. There's an old saying that goes something like this... 'what's easy to do, is just as easy not to do'. When all you have to do is click a link to make a phone call... I believe that was designed specifically for us 'car guys'. Talk about 'dumbing' something down so that even a guy like me can can use it. The feature is absolutely priceless and was easy to set up."
Scott leverages the simplicity and functionality of Click to Call to uphold a new level of transparency among his team. He uses the feature to reinforce deal/customer coverage that encourages better CRM practices and consistent accountability. Scott said, "If it didn't happen in DealerSocket with detailed notes, backed up by automated notation through "Click to Call"... It didn't happen!".
Additionally, Car Wars ultimately saves him time by providing deeper insight into staff performance. He finds value in listening to the recorded calls to gauge the effectiveness of word-tracks and identifying which opportunities are followed up on instead of merely guessing.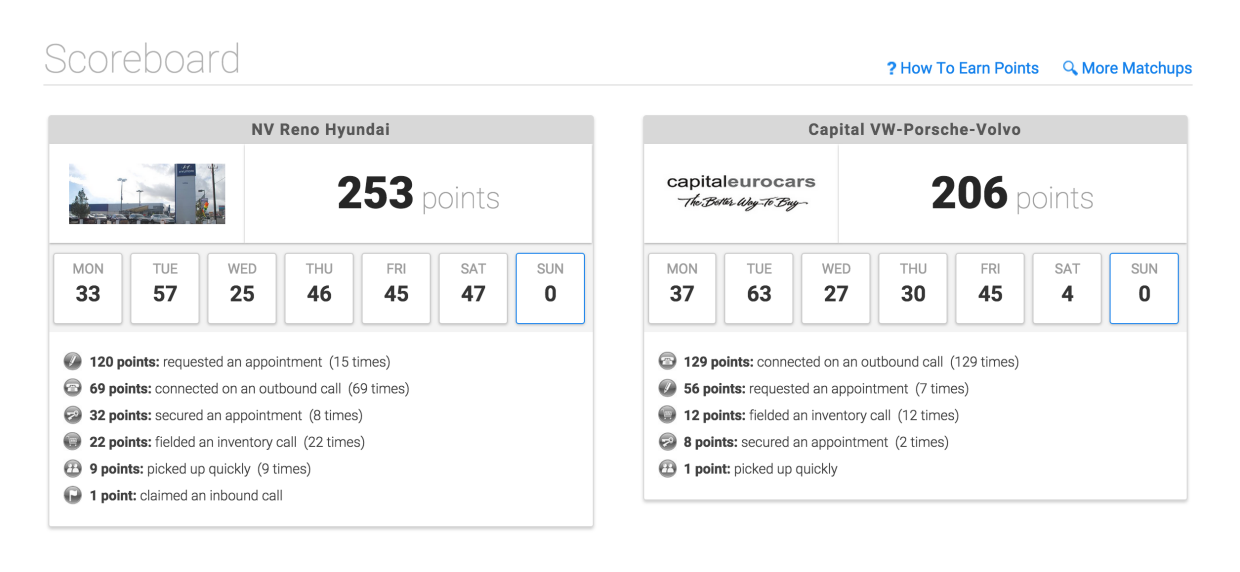 For Scott, he sees the gamification elements of Car Wars as an added bonus! He gets amped by the friendly competition that is cultivated through the week to week match ups against similar sized dealerships. He is able to measure Lithia Hyundai of Reno's efforts against other dealers in the area to create essential coaching tips, establish new goal settings and engage in positive feedback with his team.
In one month, Lithia Hyundai of Reno set 19 more firm appointments than the average dealership. Scott witnessed first hand the impact of a successful phone culture, the efficiency of CRM functionality and the benefits of the competitive nature of Car Wars.
He said, 'The Car Wars team has been very helpful in making sure that Car Wars is fully functional, and more importantly, that I know what it is I'm looking at and how I can drill it down to actionable data.'
Car Wars allows Lithia Hyundai of Reno to see an in-depth picture of their dealership with:
Seamless CRM Integration
Reports showing who is performing, and who's not.
Missed opportunity alerts.